This article is written assuming that you understand the concept of a Non-Fungible Token (NFT). If you need a refresher on what an NFT is, check out this video.
Axie Infinity is a play-to-earn blockchain game where players can collect, breed, and battle creatures called Axies. The gameplay in Axie Infinity functions similarly to the Pokemon video game; assemble your team, and face other players in turn-based combat. However, unlike Pokemon, each Axie creature is a unique NFTs that can be bought or sold on an exchange outside the game. Axie NFTs are required to play Axie Infinity, and while the game is free to play once you own three of these NFTs, each Axie can cost between $300 – $400. To learn more about how to get started in Axie infinity, check out this article.
Players are incentivized to continue playing Axie Infinity, despite the upfront cost, due to its play-to-earn model. When players battle against opponents and win, they are rewarded with $AXS and $SLP. These tokens have utility in the Axie Infinity ecosystem, and can also be exchanged for fiat currency. $AXS is the Axie Infinity governance token. Holders of $AXS will be able to vote on decisions that will shape the game. $SLP stands for Smooth Love Potion and is the token used for breeding Axies. If you own two Axies and have enough $SLP, you can breed to create a third Axie which can then be used in-game or resold. Through $SLP and $AXS rewards, players who invest several hours a day can earn between $8-$40.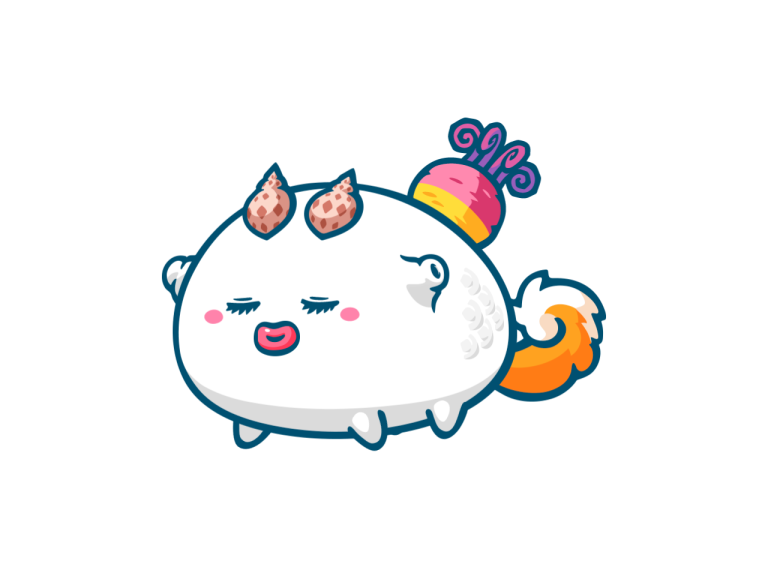 How was Axie Infinity created?
Axie Infinity was founded out of a desire to expose the world to blockchain technology through gaming. A large majority of the original team met in 2017 by playing Cryptokitties, one of the first blockchain games that allowed you to breed and sell digital kittens. Axie Infinity was co-founded by Trung Nguyen and Aleksander Larsen and was first released in March of 2018. The founding team behind Axie Infinity later formed Sky Mavis, a technology-focused gaming studio primarily based in Vietnam and the parent company to Axie Infinity.
A large part of the success of Axie Infinity comes from being in the right place at the right time. 2018-2020 was a bear market for crypto and funding/enthusiasm for many projects evaporated. The Sky Mavis team continued to work on Axie Infinity during the bear market despite the lack of interest in the space. This persistence was vastly rewarded in 2021 when the NFT craze hit. As a blockchain-based project with a solid player base and years of development, Axie Infinity captured the attention of Crypto and NFT investors worldwide-catapulting their monthly players, governance, token value, and transaction volume.
Play-to-Earn Gaming in the Philippines?
The COVID-19 pandemic offered a unique opportunity for Axie to grow its international user base. Workers in the Philippines began to discover and experiment with Axie Infinity out of desperation to find an income source. The player base for Axie Infinity exploded in the Philippines as more people discovered that they could earn a substantial portion of their weekly income playing the game. Players in the Philippines make up around 40% of the Axie Infinity player base. To learn more about Axie Infinities story in the Philippines, check out this mini-documentary.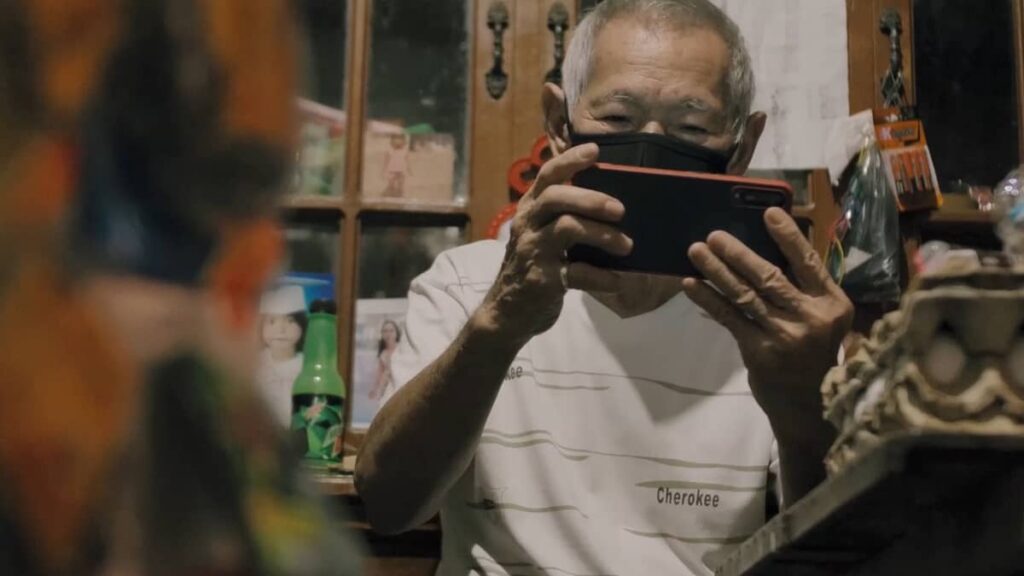 What is the Axie Infinity Scholarship Program?
How is Axie Infinity able to expand its player base when Axie NFTs are so expensive? It can cost over $1,000 to get a decent Axie Infinity team and will take months, if not years to get that kind of financial gain from in-game grinding. The Axie Infinity community came up with a solution to this issue organically with the Axie Infinity Scholarship Program. A scholarship allows a player with too many Axies (Managers) to connect with players with no Axies (Scholars). Managers can loan out their Axies to scholars and then split the reward the scholar gets from competing in the game. This enables Managers to benefit from owning multiple Axies and scholars to play the game and earn $SLP and $AXS with no upfront cost.
What is the Future of Axie Infinity?
In October 2021, Sky Mavis raised $152M USD as part of their Series B round of financing. This funding is intended to fuel the growth and development of Axie Infinity and Ronin, their scaling solutions. Sky Mavis will continue to support improvements to Axie Infinity gameplay, but also have a land-based blockchain game in the works. This land-based game will have similar gameplay to games like Farmville but will be blockchain-based and will exist in the Axie Infinity Universe.
Sky Mavis is using their funding to grow their team and support future initiatives, but they have hopes the community will take things into their own hands. Since players have digital ownership of their Axies, there is potential for them to have utility outside the Axie infinity Universe. New game developers can incorporate an Axie into their games as accessories. companions, or avatars, there are endless possibilities. Axie Infinity gives us a sneak peek into what blockchain gaming is capable of and they are just getting started.
Sources:
https://www.cnbc.com/2021/05/14/people-in-philippines-earn-cryptocurrency-playing-nft-video-game-axie-infinity.html
https://en.wikipedia.org/wiki/Axie_Infinity#cite_note-6
https://qz.com/2070819/what-is-axie-infinity-and-whats-behind-its-price-surge/https://www.joincolossus.com/episodes/43695570/larsen-sky-mavis-the-builders-behind-axie-infinity?tab=transcript