Candid Crypto's mission is to empower beginners to learn about cryptocurrency and blockchain technology. Our core belief is that Bitcoin and programmable blockchains spawned a new type of digital literacy, one that intersects financial know-how with software. "Digital cash" has proven to be far more versatile beyond acting as a store of value – governance, proof of ownership, AMMs, and more – have emerged from the whitepaper Satoshi Nakamoto published in 2008.
Our goal is to enable anyone to learn about, and benefit from, blockchain tech.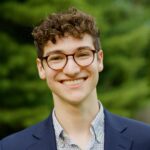 Hi, I'm Michael Edelheit. I've been very fortunate to be exposed to cryptocurrency at a young age. I am the perfect balance of someone who loves technology and business. I see endless opportunities for blockchain technology. I have followed the crypto space for over eight years, and have been investing in cryptocurrencies for five years. My professional background is within the financial industry, and I have experience consulting for companies interested in blockchain technology. I am a Project Manager by day and many other things by night. All my experience has culminated in being able to create Candid Crypto with one of my good friends. I am very excited to continue my personal development in this space and help educate others along the way.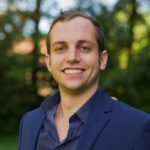 Hi, I'm Liam Stojanovic. I am a technical professional whose passions lie in coding, crypto, and startups. I've had the joy of watching Bitcoin and the crypto space evolve over the past 10 years. Ever since the ideation of Bitcoin, I've been obsessed and can't help to share this revolutionary technology with anyone who will listen. In addition to educating, I love building projects on the blockchain. I am a self-taught developer who has experience creating NFT projects and other applications for clients. Michael and I are just getting started with Candid Crypto, so make sure to join the community now!