[S2E1] Security Tokens & STM with Jason Barraza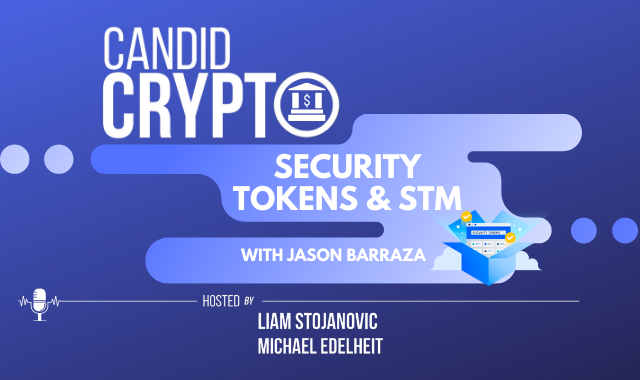 We kick off season 2 of Candid Crypto with our first guest, Jason Barraza. In this episode, we discuss Security Tokens, which are tokens could represent ownership of any valuable financial assets like stocks or real estate. Jason helps break down all the different nuances and talks about how Security Token Market can help listeners navigate this area in crypto.
Show notes:
Security Token Market: https://stomarket.com/
Crypto Con Leche: https://www.youtube.com/playlist?list=PLKh6mW2IwNOADFlF5aEnxgRXc_IjK9CGh
Please leave a comment and let us know what you think about this episode. You can find Candid Crypto on all your favorite podcast platforms, so please like and subscribe to stay up to date on everything crypto!
Interview transcription coming soon…